Custom coin boxes with standard Denarium coins
The coins in our collections can be purchased in a simple individual package, a small closed box or an eye-catching transparent coin box, that allows you to see your coin all the time. You can customize the boxes with an image or a logo of your choice. Individual packages are fully customizable with desired design or shape. We can carry out a wide range of solutions – feel free to tell us your ideas and let us make it happen!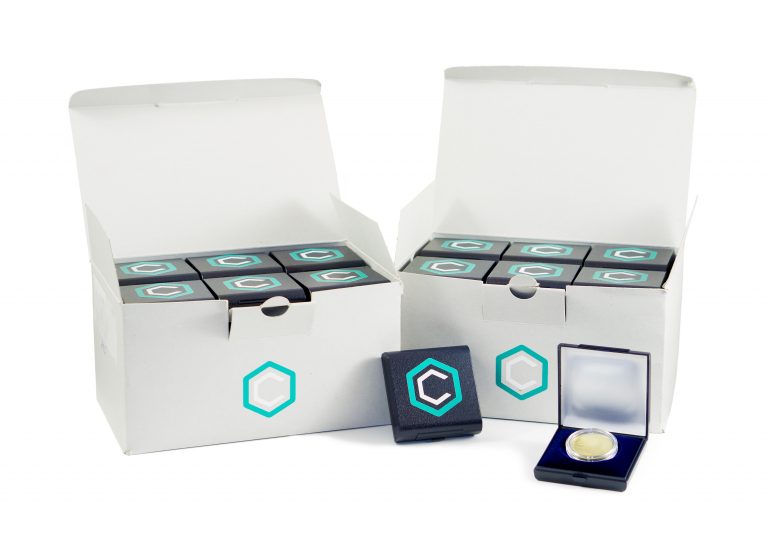 Custom coins
Do you envision giving to your employees, your guests or a client a physical bitcoin with your company's logo on it? Or maybe you would want to send a unique message to someone?
With our new collection, we offer you the possibility to customize the coin so that it includes your organization's image or a unique design to celebrate an event for example.
How memorable would it be to receive in your celebration a beautiful and unique bitcoin, with good looking packaging, which you can place on a desk?
We can send the coins all over the world to almost every country and offer special volume discounts depending on the order volume, so don't hesitate to contact us to get your individualized offer trough:
email: [email protected] or by telephone: +358415014485